Traveler Education Program
Out of an abundance of caution for the health of our community, we regret to inform you that we have temporarily suspended the TPA 360 program. We apologize for any inconvenience this may cause.
If you or a family member have special needs, flying can be an overwhelming experience. Tampa International Airport is here to help make your journey pleasant and enjoyable.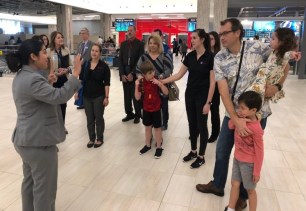 TPA 360 is a comprehensive tour to assist those with physical, intellectual or developmental challenges, such as Autism Spectrum Disorders (ASD) and their families as they prepare for their next journey. 
TPA 360 was designed in partnership with the TSA and may include: 
Walking tours of the facility
Travel terminology
Airport parking options
Ticketing and check-in process
TSA security screening process
Navigating around the Airport
Airport amenities
Traveling internationally
Tours are conducted upon request, subject to availability.