Damian L. Brooke
Executive Vice President of Finance and Procurement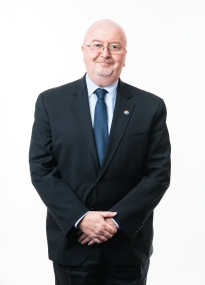 Damian joined the Hillsborough County Aviation Authority in March 2011. He oversees the airport's Finance functions, which also includes procurement and development services. Prior to coming to Tampa, he served as Assistant Vice President, Market Planning and Analysis for Dallas/Fort Worth International Airport.  At DFW he and his team supported the airport's efforts to attract new air service and provided extensive forecasting, commercial analysis and budgeting direction throughout the organization.
He has extensive airline and consulting experience, having worked for American Airlines as a Senior Analyst of International Alliance Planning and Assistant Manager of Regulatory Affairs and for Qatar Airways as a Planning Manager. He worked for eight years at the consulting firm Sabre Airline Solutions, building the company's International Airport and Government practice from its start to management of more than 100 international clients handled by staff on four continents. He also worked as part of Sabre's airline turnaround team, helping to restructure air carriers in Europe, the Caribbean and Latin America.
Damian grew up in Manchester, England and holds a Bachelor's degree from Central Connecticut State University. He and his wife, Teri, have three children. 
Contact Damian Brooke (813) 870-8748
Christopher Minner
Executive Vice President of Marketing and Communications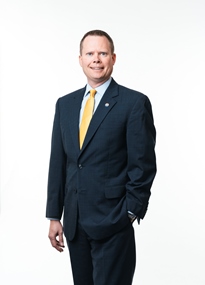 As Executive Vice President of Marketing and Communications, Chris is responsible for the air service development, advertising, marketing, research, real estate, and communications activities of the Hillsborough County Aviation Authority.
Before joining Tampa International Airport, he spent three years as Assistant Vice President, Air Service Development for Dallas/Fort Worth International Airport with responsibility for passenger and cargo network development in the Americas, Europe, and Africa.  His successes included new air service to DFW from San Francisco and Los Angeles on Virgin America and from Amsterdam on KLM.
Prior to his time in Dallas, Chris worked for the Port of Oakland where he led the Marketing and Communications efforts for Oakland International Airport. His duties there including advertising, marketing, customer service, media relations, and air service development.
Chris received a bachelor's degree in economics from California State University and completed studies at the University of California at Berkeley and Concordia University in Montreal, Canada. He has served as Vice President of the Airport Area Business Association and on industry leadership committees with Airports Council International.
Chris and his wife, Andrea, live in Safety Harbor and have two young sons. 
Contact Chris Minner (813) 870-8794
Michael Stephens
General Counsel and Executive Vice President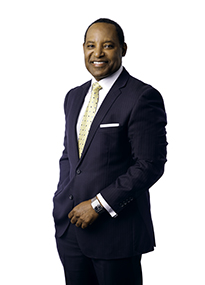 As the General Counsel, Michael is responsible for providing legal opinions and advice to the CEO and Board Members on a wide variety of legal matters related to all aspects of the Aviation Authority from its governance to the management and operation of Tampa International, Peter O Knight, Plant City and Tampa Executive Airports. Michael has over 15 years of experience managing complex legal, compliance, human resources, labor and employment issues. He joins the Airport after most recently serving as the Chief Legal Counsel for the Hillsborough Regional Transit Authority (HART).
Prior to joining HART, Michael served as the Director of Human Resources at the University of South Florida.  Michael also served on active duty as a Captain and Trial Counsel in the U.S. Army Judge Advocate General Corp, where he was also appointed as a Special Assistant U.S. Attorney. Michael also served on active duty as an Air Traffic Controller in the U.S. Air Force.
Michael graduated summa cum laude from Morehouse College with a B.A. in International Relations. He also holds a Juris Doctor from the Washington College of Law at The American University as well as a M.A. in International Affairs from the School of International Service at The American University. 
Contact Michael Stephens (813) 676-4623
John Tiliacos
Executive Vice President of Operations and Customer Service
John Tiliacos joined the Hillsborough County Aviation Authority in June 2012 as Vice President of Airport Operations and Customer Service for Tampa International Airport (TPA).   He is responsible for Airport Operations, Public Safety and Security, Guest Services, and Airport Concessions, as well as operations at three General Aviation Airports controlled by the Aviation Authority.
A career airline and airport executive, John has 33 years of international and domestic airline industry experience. Before joining the Aviation Authority, John served as Managing Director for American Airlines at Los Angeles (LAX), where he led one of American's largest operations with more than 150 daily flights and 1,400 employees.
John began his career in 1985 as General Manager for Trans World Airlines in Nassau, Bahamas, where he grew up. He joined American Airlines in 1990 as General Manager for the Bahamas and went on to serve in a variety of operational and staff leadership roles for American throughout the United States over the next 22 years.
As Managing Director of Flight Services, he led American's largest inflight organization with more than 5,000 flight crew members.
As Managing Director of Onboard Products at American, he was responsible for the Airline's global Food and Beverage Operations, Inflight Products and Aircraft Cabin design.  He was instrumental in leading American's launch of its first lie-flat business class seat product and the industry's first inflight Wi-Fi service.
As Vice President of Cargo Operations, he led American's worldwide airport cargo operations and successfully directed the global implementation of 100 percent cargo security screening mandated by the U.S. Government's 9/11 Commission.
In addition to leading large, complex and diverse airline and airport operations for more than 30 years, John has successfully achieved record operational, safety and customer experience results. 
John earned a Bachelor of Science Degree with Honors in Aviation Management at Florida Institute of Technology, and is a licensed pilot.  John and his wife, Jackie, have three children. 
Contact John Tiliacos (813) 870-8711